Testimonials
* Read what people are saying about their experiences with Fitness Perfection: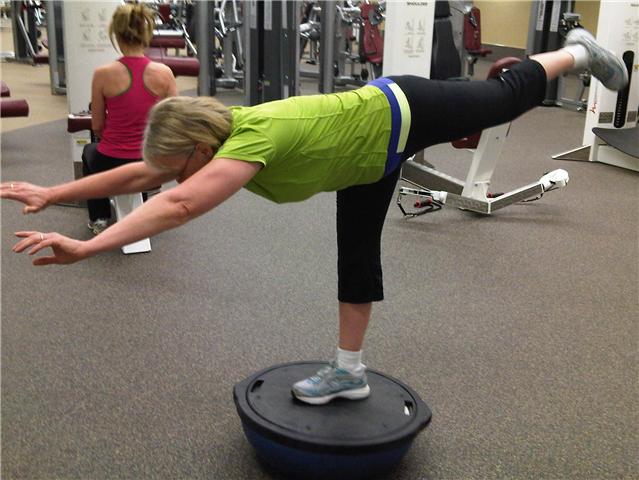 We have highly recommended Mr. Roberts, our personal trainer, to family and friends! He is knowledgeable and works with each of us on our personal goals. His passion for living a healthy life style is contagious. The personalized sessions and his sense of caring is evident. He brings his wealth of experience to each session and has us each competing within ourselves to promote increased health, strength and personal pride in our efforts.
Maurice and Claudia McInerney
Bethesda, Md.

Dear Fitness Perfection
The old adage says you cannot make a silk purse out of a sow's year; by the same token you probably shouldn't be able to make an exercise enthusiast out of a sedentary 60+ year old unless, of course you are working with Malcolm Roberts.
Malcolm, a consummate professional, put together a personal program of cardio, balance, free weights, and free motion exercises and provided just the right measure of encouragement to make me want to work out. As I progressed he gradually increased the challenges, purposefully and with the right degree of support pushing me to exercise like I have never thought possible before and liking every minute of it. I'm now something of a "gym rat" working out five or more days a week and feeling better and stronger because of it. I obviously owe Malcolm a great deal.
Rob Hauck, Ph. D.
Bethesda, Md.

Dear Fitness Perfection
I've never joined a gym before, so working out was a little daunting. From our very first session, Malcom gave me confidence and support; now I''m practically a new person! Malcolm has the rare ability to help you see what you really need to do to be totally fit as well as working on your personal fitness goals.
I wouldn' t have known how badly I needed balance and core training without his guidance--I thought I just wanted to get rid of the fat I'd never lost since having my kids! Malcolm's personal training has given me a new outlook. Whenever I want to give up, I hear his quiet voice saying "c'mon, you're half way there...." and I know I can do way more than I ever thought possible.
Jana Bialek
Chevy Chase, Maryland

Dear Fitness Perfection
I am a 66 year old man and started out working out with Malcolm four months ago. The results have been amazing! My percent of body fat has gone from 24% down to 14.2%. I have increased my strength in virtually every exercise. What really impresses me about Malcolm is his detailed knowledge on the various muscle groups and the variety of workout routines that he uses to work each group.
On a purely, personal level , he is great to work with! Really a terrific guy. I highly recommend him to anyone, of any level, who is comtemplating using a personal trainer.
Emmett (Buzz) Lewis, Attorney at Law
Chevy Chase, Maryland

Dear Malcolm
I would like to extend my sincere gratitude to Malcolm for motivating me to adhere to my fitness sessions. He designed a workout program specifically tailored to my personal interest and fitness goals. I never could have done it alone. His dedication and genuine concern for his clients places him heads above the rest. Thanks for all of your support.
Christopher Denehy - CEO, Elite Designs, LLC
Bowie, Maryland

Malcolm changed my life. I am doing things I never thought possible. I am entering my first marathon in six weeks. Malcolm taught me not only the importance or exercise, but also how to discipline myself to make exercise a part of my daily routine. I actually look forward to my workouts now! Thanks, Malcolm!!!
Stephanie Lee, Deale, Md.

To whom it may concern:
I started with Malcolm a few months ago, and boy was I surprised at how run down I was. After my first workout, I was ready to say goodbye to it all. However, I gave myself another chance. Malcolm Roberts you are God sent. Your gave me a new lease on life, you are not just a trainer, but a positive influence in my life today.
Your professionalism, teachings and sincere dedication to your work shows in me physically. I could not move from room to room with out being exhausted prior to your fitness plan. Thanks to you Malcolm, I have lost a significant amount of weight, dropped a few dress sizes and I am ready to go on to the next level. Malcolm you pushed me when I needed it most, and not just physically but mentally as well. I have chose to continue my fitness program with you, and I appreciate your help, and genuine concern that you express in all areas of my life. Thanks Malcolm for moving fitness to friends, and making a friend out of fitness.
Barbara Robbs, Office of Homeland Security - Wash. D.C.
Landover, Maryland