Dynamic Boot Camp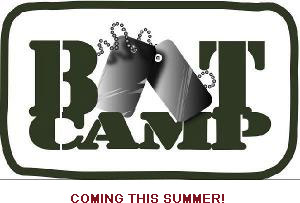 Are you ready to get in the best shape of your life?
Fitness Perfection's Boot Camp Training is a comprehensive physical conditioning program for men and women, that combines the expertise and benefits of one-on-one personal fitness training with the camaraderie and motivation of working in a group with others just like you. We do fitness the old fashioned way: with sit-ups, push-ups, pull-ups, running, and a whole lot of sweat.
Boot Camps have helped thousands of residents lose tons of fat, improve their health and skyrocket their conditioning. Our staff are all qualified personal trainers and fitness instructors, several of which hold many different certifications in the fitness industry.
Don't settle for less when choosing your fitness program and don't settle for impostors. Choose Fitness Perfection's original, award winning boot camp fitness program and personal training. Classes now assembling, be sure to reserve your spot early.......only $25.00 per participant!
My Boot Camps are comprehensive fitness programs specially designed by me and guaranteed to help you:
Lose body fat
Rev up your metabolism
Tone your muscles
Increase your endurance
Improve balance and coordination
Enhance your sports performance